Chinaco Tequila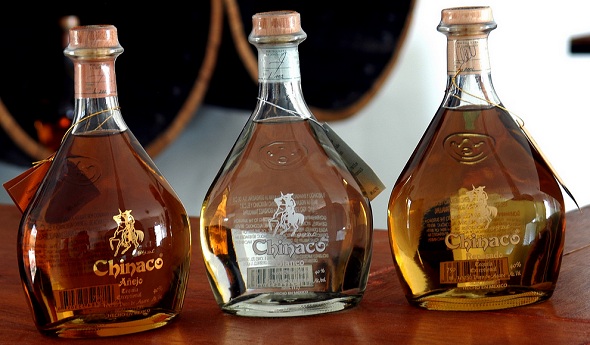 Authentically Mexican, Chinaco Tequila embodies Mexico like no other tequila can – three generations of family tradition go into producing the finest artisanal tequila possible. Chinaco was the first and is still the only tequila distillery in Tamaulipas. To this day, Chinaco utilizes the same exact formula as it did in 1978, and is dedicated to creating a handcrafted product with the highest standards of craftsmanship that have been its trademarks since its inception. It is with good reason Chinaco Tequila truly stands apart from all other tequilas.
As the original ultra-premium tequila introduced to the U.S. in 1983, Chinaco revolutionized the industry with a fiery passion that recalls its warrior heritage. Indeed, the total dedication to handcrafting Chinaco in small batches has made Chinaco a cult classic, sought out by discerning tequila connoisseurs. Whether you experience Chinaco Tequila neat, on the rocks or in mixed drinks, you will "taste originality".
 100% agave tequila means just that; the tequila inside is pure, distilled entirely from fermented blue agave, with nothing added. In addition, 100% agave tequila must be bottled in Mexico. Most 100% agave tequilas proudly state this fact on their labels, as these types are the very finest. Chinaco Tequilas, the only tequila made in the fertile state of Tamaulipas, are 100% agave and double-distilled to achieve their exceptionally smooth and legendary flavor.