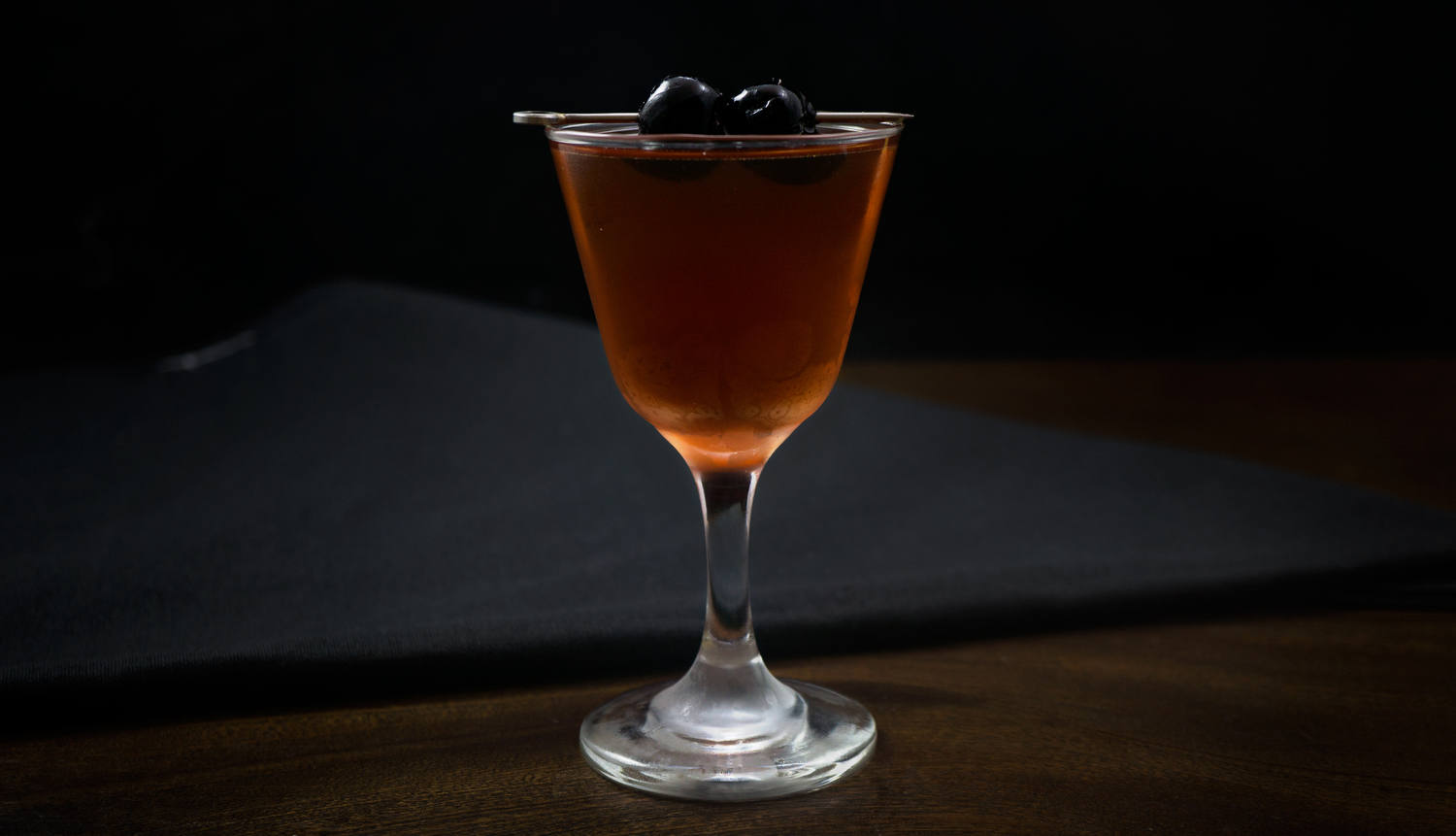 Ice
1 oz rye whiskey
¾ ounce Benedictine
¾ ounce sweet vermouth
1/8 teaspoon Pernod or absinthe (or in the unlikely event that you have it, Herbsaint)
Several dashes Peychaud's bitters
Maraschino cherry for garnish
Fill a cocktail pitcher with ice. Pour in whiskey, Benedictine, sweet vermouth, and Pernod. Shake in bitters. Stir well and strain into a cocktail glass. Garnish with a cherry or a twist of lemon.