Pieropan Soave Classico La Rocca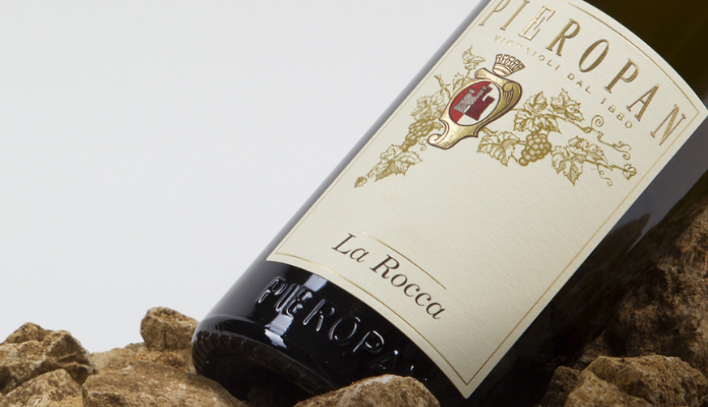 Origin
Soave is situated in the heartland of Veneto; geographically it sits right next door to red compatriot Valpolicella, creating a gentle and friendly rivalry. La Rocca is an old vine single vineyard and the flagship of the Estate. The soil in La Rocca is unique in Soave in that it is a limestone outcrop in a sea of basalt. Because of this soil, Pieropan feel they get sufficient ripeness in the Garganega to make a wine solely from this variety.

Grape Variety
100% Garganega.

Grapes are harvested late to achieve complexity and aromatic qualities in the finished product. The crop goes through gentle whole bunch pressing, followed by a short period of maceration on the skins. Fermentation at controlled temperatures in stainless steel tanks and oak casks follows. 60% of the wine then remains in oak casks while 40% is aged in 2,000 litre barrels for one year. The wine matures in the bottle for four months before release.

Alcohol Percentage
13%
Cellar PotentialDrink now but will easily age for 5 years plus, gradually becoming more honeyed and rich.
Producer
The Pieropan family has been producing wines since the 1860s, and were the first producers to use the name Soave on their bottles 70 years later. The modern history of the estate started when Nino Pieropan took over from his father in 1970 and was the first to make a single vineyard wine, Calvarino, in 1971. 

After taking over the estate, he acquired other crus to add to Calvarino, which was bought by his grandfather in 1901. Nino Pieropan attaches enormous importance to the quality of fruit produced in the estate's 35 hectares of vineyards. 

Food Match
Works very well with chicken, guinea fowl or pork corked in a richer, even cream, sauce. Likewise if down the pasta route, will marry well with a richer white meat and sage sauce or ragu. Also interesting with mature white cheese – not least Pecorino or Parmignano. 

Suitable for vegans and vegetarians.