Schladerer Himbeergeist Raspberry Brandy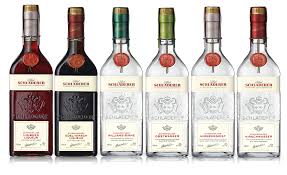 Schalderer's journey started more than 160 years ago when he mainly brewed fruit brandies for select visitors at his eatery. After more than a century and half of dedicated brewing, Schladerer brewery has become one of Germany's top producers of fruit brandies. Schladerer's Himbeergeist brandy is a popular "Geist" (spirit) brandy flavored with Himbeere or raspberries.
Himbeergeist raspberry brandy is best sipped chilled as an aperitif after a sumptuous dinner. You can also relish the spirit by cocktailing it with a cabernet or champagne and thereafter adding a few raspberries. On the other hand, you can spice up a cup of espresso or latte with 1 oz. of raspberry brandy.